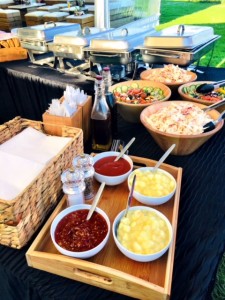 When it comes to deciding the caterers for your event or party, Hog Roast Crawley is a great choice for many reasons. We're professionals who love what we do and we make sure to do a good job each and every time and that means excellent service and commitment to our customers while creating tasty, homemade dishes from local, high-quality ingredients. We pay attention to detail and go the extra mile regardless of the kind of event we're catering, regardless of budget, and no matter the formality, as we believe everyone deserves great catering from start to finish. We also believe in providing plenty of variety, as even though we are renowned for our fabulous hog and spit roasts, we are also known for offering various dishes that can be added to your roast or that we can cook instead of a roast.
Your Party, Your Food, Your Choice
If you're organising a function and you're concerned about ensuring everyone is well-fed, Hog Roast Crawley will alleviate your worries straight away. Whether you need multiple dishes for varying tastes or preferences or if you need different dietary needs catering, we will do you proud, and you just have to check out our menus to see the possibilities. From one course to several, with all kinds of offerings as well as spit and hog roasts, and vegetarian, vegan and gluten-free options, you'll be spoilt for choice. You may fancy our highly popular Menu 1 of pigs in buns but with a side dish, like a freshly-prepared salad or new potatoes in a herb butter. Or perhaps you'd like us to cook you a barbecue of our 100% beef burgers and chef's own gourmet sausages, with the addition of a vegetarian option like veggie skewers, which feature halloumi and fresh vegetables. We can do it all.
The Best Hog Roasts In Crawley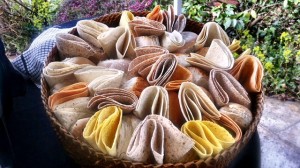 Despite being proud to offer so much variety, Hog Roast Crawley is also very proud of our sumptuous hog roasts. We've spent years perfecting our signature hog roast, preparing high-quality, locally-sourced meat with love and cooking it slowly and carefully for hours and hours, letting it rest before carving and then digging in so our customers can dig in too. We know they're the best hog roasts in town and we're sure you'll agree, once you've tried one. Call our dedicated team and book yours today!