Planning a big celebration? Looking for catering options that will truly satisfy your guests? You've come to the right place! At Hog Roast Crawley we can help your provide the most delicious yet simple feast for your attendees – with everything you need as part of our brilliant hog roast catering packages.
Whether you wish to feed the mouths of six or six hundred, we can make sure you are well equipped to feed their bellies and put a huge smile on their faces. Get ready to serve up the most delicious and succulent pulled pork as part of your party menu.
Our experience in the hog roasting industry really sets us apart from our competitors and we would love nothing more than to be a part of your special event!
Hog roasting and catering for every event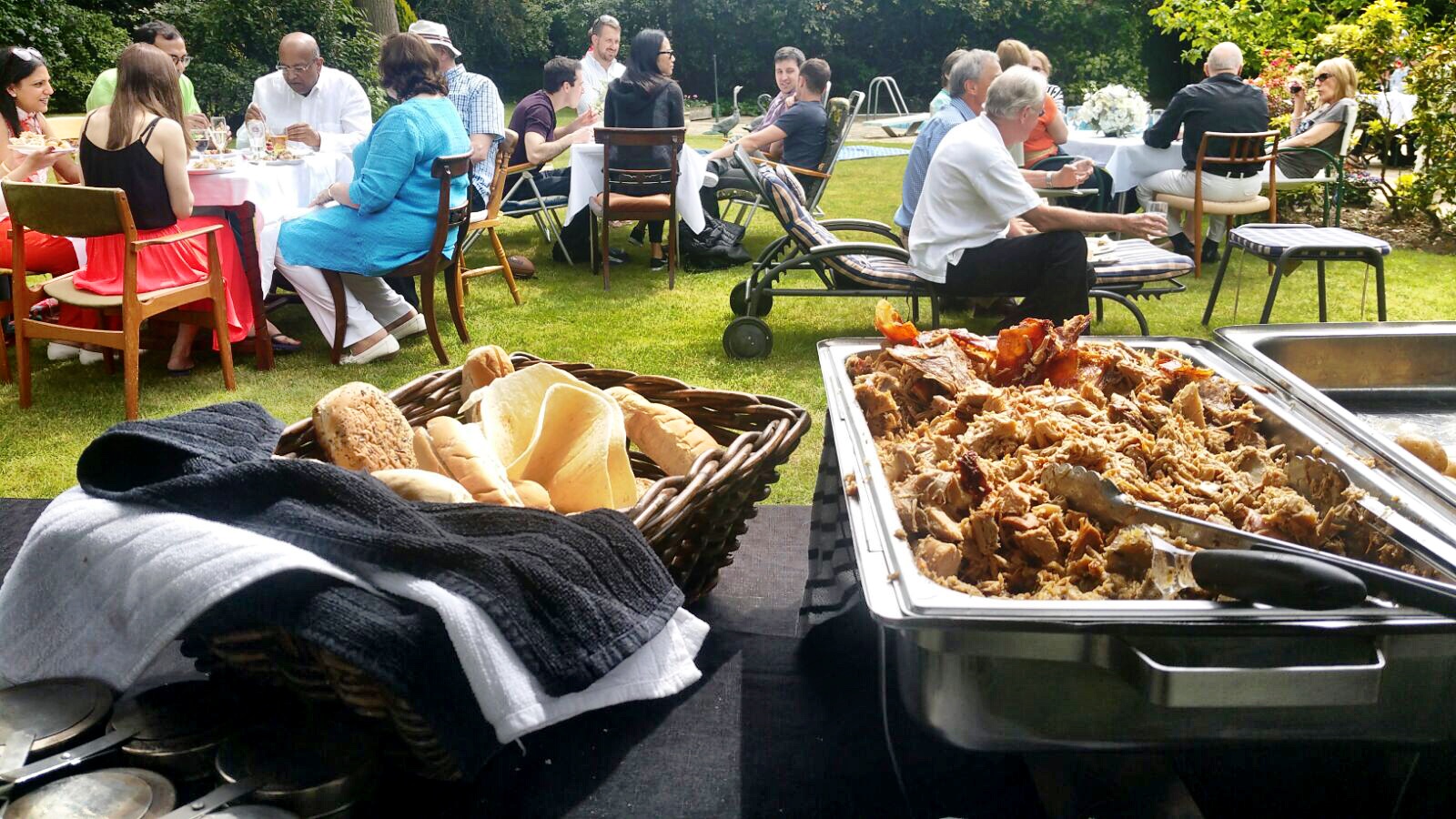 Hog Roast Crawley are specialists in hog roasting and event catering, providing all you need to serve a fantastic hog roast to your friends, family or business colleagues. We'll take the hard work out of preparing your food, with our brilliant hog roast machine rentals – it's never been easier to host your own hog roast, hassle-free.
With over a decade in hog roasting, and a huge database of satisfied customers, we can ensure you that we know what we are doing when it comes to event catering. We have previously helped cater for parties big and small, from wedding receptions to cooperate gigs. If you would like your guests to really enjoy your occasion, great food is vital – and we would be thrilled to help you.
Party planning takes a lot of hard work. Let us take the stress out of organising the food, so you can focus on the other elements of organising your special event.
Why Choose Hog Roast Crawley To Cater?
At Hog Roast Crawley we are firm believers that a spit roasted meal is one of the most diverse and versatile methods of cooking you can provide. However, we are really passionate about the fact that sport and hog roast seemingly go together like a match made in heaven. Is there anything better than sinking your teeth into a huge bread roll full of slowly roasted hog meat after getting the ol' heart rate up?
Whether you've been for a long walk, enjoyed a kick about or even just watched your favourite team as a spectator. Sport is a hungry business and we love being able to curb those cravings with our incredibly sourced, professionally prepared meals. The culinary art of spit roasting is one which we specialise in here at Hog Roast Crawley.
As our name suggests our most common catering meal is our signature whole roasted pig. We roast the meat for several hours, carefully turning the meat over the flickering live flames of our world class equipment. What you end up with is a true taste sensation, a very full tummy and a great topic of conversation for guests. Our staff love to spend the time chatting to your guests and may even share a tip or two on how to create the best ever pork crackling!
Hire a hog roast machine in Crawley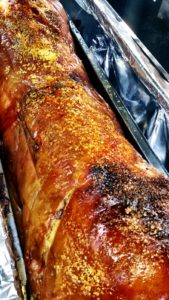 When you choose a hog roast with us, you'll get everything you require to hold a brilliant hog roast meal – lunch or dinner. We will bring: the hog roasting machine, the cooking gas, and even the hog, if needed. We come to your venue to set-up and teach you how to use your machine and arrange pick-up when you're done. You don't even need to clean it up after your event, we'll do all that when we get back to our premises.
Book today and let's get your party catering sorted quickly and efficiently, leaving you time to continue planning the other details.